Inspirational Keynote Speaker
Breakout Sessions &
Motivational Corporate Workshops
 
Audiences are invigorated by her inspirational approach to eating healthy as they gain a real understanding that what we eat is, truly, who we are. Nancy's clients have reversed medical conditions, lost weight, and learned how to eat energizing, healthy, fresh food.
Nancy's presentations give everyone easy to implement health suggestions that can impact their health, give them more energy and motivate them to eat better.
When Nancy is speaking (on stage or in front of the camera), her content is so valuable that your people will be inspired to take notes, ask questions and to live a healthier lifestyle.
SUGGESTED TOPICS INCLUDE

1) Raising Healthy Children – New Keynote!

2) The Healing Diet – Getting Diabetes Under Control! 
3) Simple Steps That Make Enormous Improvements In Your Health

4) Reverse Aging! – Living A Longer, Healthier, & Rejuvenated Life

EVENT PLANNERS OR PRODUCERS:
Contact me at nancy (at) organichealthylifestyle.com or call me at: 214-202-9243
with your event date, size, budget & core theme ideas.
Nancy is available for live keynote presentations, workshops, educational events; as well as recorded radio and television.
Nancy's presentations can be custom tailored to your audience.
Some corporate clients include:
Forever Resorts

Parker University (regular speaker)

Natural Epicurean


Metropolitan Cooking Houston (featured speaker with book signings)

Metropolitan Cooking Dallas (featured speaker with book signings)

Gilda's Club

Get Well Retreat – Montana

E Women – Arizona

Cancer Support Community, Presbyterian Hospital, Dallas, TX (regular featured speaker)

Josey Ranch Retirement Community

Columnist for Celebration Magazine

Regular Health Segments on "The Broadcast" KTXD TV
Contact Nancy today to visit about keynotes or workshops.
New Keynote For Parent Groups Helping Children With Healthy Eating!
Nancy's new #1 best selling book – Raising Healthy Children
Winner of the Mom's Choice Award For Excellence!
Valuable Information for Parents, Care Givers and Health Professionals!
Parenting can be challenging, but are you dealing with allergies, inner ear infections, and overeating or weight control for your children? With Nancy's heartfelt, delightful stories and easy to understand information, Nancy will guide you through ways to help your child, while keeping their self-esteem intact. Having raised two children, now grown, Nancy knows first hand what it takes to create real and lasting health for your child. You will learn how to stop being the "food police" and how to create health supportive meals and snacks without guilt or dieting,by using some simple strategies and newfound information on eating for super health!
EVENT PLANNERS OR PRODUCERS
Let's talk about your event and custom build a talk for your audience.
or 214-202-9243 with your event date, size, budget & core theme ideas.
Nancy delivers the right recipe for healthy bodies and minds through a personal journey of discovery of what nourishes every cell, tissue, organ, and thought.
Testimonies after speaking engagement:
"I engaged Nancy Addison to be the speaker at our National Association of Professional Women's meeting. Everyone was thrilled with her engaging, motivational and delightful keynote.
I have YET to stop speaking of her as a beautiful person, her life's experience she shared, and expertise in health and wellness.
I felt truly blessed to have her with us and I've been buried in her book ever since. For the first time in a very loooooong time I am more conscious about what I put in my body. I feel like I've had the awakening I needed at the right moment. Nancy's spirit and the gift Nancy shares with the world is priceless. I can go on and on about Nancy. She is great; I loved the talk.
The cutting edge health and nutrition information was incredibly relative to what my group needed to learn for improving their health. She was incredibly inspirational! I am looking forward to having her speak for our group again.
~with my blessing!"
Tonya Prince- National Association of Professional Women
"Nancy, gave a presentation for my group, she was very professional, informative and her passion and her knowledge was incredible, there were several people that have changed their lifestyles for a more healthier way thanks to Nancy, I have no problem recommending her to any group or organization that is looking for a serious and meaningful speaker."
Jimmy Gomes- Vice President, Forever Resorts
Nancy speaking at event:
Michael W. Hall, DC, FIACN

After Nancy's first presentation for my class, I told her: You were awesome!! Since then, Nancy has given multiple presentations for my classes on Diabetes, The Healing Diet and Eating Choices. Her talks engage the young doctors and leaves them very excited, inspired and thankful. She speaks in a way that is easily followed and applied to many different scenarios involving metabolic disorders. I have been happy to have Nancy come back any time and continue to share her wisdom and insight!

Dr. Hall has been providing chiropractic services for the past 20+ years. He is a Professor of Neurology in the Clinical Sciences Department at Parker University in Dallas, TX. International speaker on the management and prevention of neurological disorders. He is also a Fellow of the International Academy of Chiropractic Neurology and a Diplomat of the American Board of Chiropractic Neurology. MHall@parker.edu
Nancy is well-versed in the art of health and nutrition, having studied with world-renowned Doctors and nutritionists as well as having received certification from various Institutes and Universities.
Before becoming a professional speaker and health counselor, Nancy experienced a penicillin overdose at a young age that demanded numerous blood transfusion and bone marrow tests, leaving her with acute anemia. Craving sugar for energy, she came very close to becoming diabetic and gained 50 extra unhealthful pounds while pregnant. She began to research all she could on health, nutrition and self-healing. Nancy adjusted her stressful lifestyle and food choices. Nancy started making her own baby food, growing her own organic garden and changing her recipes to include healthier types of ingredients.
Nancy now commits her practice to educating audiences and clients on health and healing the body with her delightful stores and easy to understand information. Nancy helps her audiences learn to create a healthier lifestyle with ease. Nancy celebrates food and eating deliciously while sharing with her audiences how to stay younger looking, feeling better, healing their body and having more energy.
Contact Nancy today to visit about keynotes or workshops.
"I hired Nancy to speak at a WOVI meeting. She was fantastic! The ladies were inspired! They want to have her come to speak again. I look forward to having her return."
– Susan Staples- President of Wovi, Tucson Chapter
Nancy walks her talk, living a balanced life: mind, body, and spirit. "I love working with people who have that ah-ha moment, realizing their health is their greatest asset. It's exhilarating to assist my clients in developing wellness, balance, and harmony in all aspects of their lives." Always enthusiastic about helping others achieve a vibrant, sustainable, healthful way of living, Nancy teaches healthful living, cooking, and raw food cuisine preparation, as well as organic gardening.
Contact Nancy today to visit about keynotes or workshops.
Gary L. Massad M.D. – First National Corporate Medical Director and founder of Occupational Health Centers in America.

I have been fortunate to practice medicine in many fields and have had the opportunity to study nutrition from some of the best experts in the field. Nancy Addison is one of those experts. Nancy cuts through the myths and hype and presents the facts as they are, and the result is an overview of everything you need to know about living well every day of your life. She makes it easy to understand and even easier to put into action. Nancy is passionate about sharing her knowledge with her loved ones, family, friends, and most of all, with those who may benefit dramatically by increasing the quality of life through reversing disease. Her knowledge is impressive, and her approach to selection and preparation of foods is beyond compare. Food is the most powerful medicine to heal chronic disease. Having had the opportunity to assist and promote health and nutrition with world-class athletes over the last 25 years; it is my opinion that Nancy Addison has a formula for high-level performance in our daily lives. I can't imagine a more informative person if you are looking to improve your health.

(Head physician at the 1989 World Championships for the United States Cycling Federation in France, attending physician for the United States Cycling Federation (USCF) to the Tour of Texas; Attending physician to the Ironman Man Hawaii; Attending Physician, United States Triathlon Association; Attending Physician United States Tae Kwon Do Association, Attending Physician United States Cycling Federation.)
Some of her most popular topics for workshops are:
Boosting your Immune system

Healthy Weightloss

Eating to Reverse Aging

The Healing Diabetic Diet

Raising Healthy Children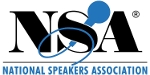 Contact Nancy today to visit about potential keynotes or workshops.
Additional Testimonials About Keynote Speaker Nancy Addision
"It was a pleasure when I had a recent opportunity to hear Nancy Addison speak regarding nutrition and health. She comes to the table, so to speak, with a sincere focus to educate the world how to enjoy a healthy body by how it is nourished. Her audience immediately resonates with her own compelling story and an obvious results-oriented lifetime of practicing what she espouses every day. She is an exceptionally knowledgeable and passionate speaker who inspires her audience how to live a longer and healthier quality of life."
Diane Ferguson
"Nancy presented at a cooking demonstration that was geared towards people undergoing treatment for lymphoma and other cancers. She did a fabulous job of describing the benefits of each ingredient used in her recipes. Everything was organic and raw and the audience members were so impressed with the taste. Each person in the room learned at least one new thing about eating a healthy, organic diet. I would definitely recommend Nancy as a presenter!"
Jen Torres, Regional Southeast Manger, Lymphoma Research Foundation (2011-2015)
"I have attended several of Nancy Addison's presentations on health, and they have literally changed my life! Nancy is extremely knowledgeable about health, nutrition, and keeping your body in balance. She speaks in a down-to-earth manner, filled with stories and examples that encourage and inspire you to embrace healthy living every single day."
Susan D. Staples
"I've seen Nancy Addison speak a number of times, and what stands out for me is she is always so genuine. She has a passion for people and always carries a beautiful smile. She is an incredibly inspirational speaker! I always leave feeling like I've learned a ton, too. Smart lady!"
Kurt Buxdorfer
"I loved Nancy's presentation and look forward to attending another one. Implementing her suggestions from the seminar and her exceptional book produced great results quickly for me. I also highly recommend her to speak for other organizations. Her presentations are full of brilliant nuggets and gems. In short they are awesome!"
-Tim Durkin, Dallas Texas
"Nancy is a passionate spokesman for her industry. She not only has insight into and formal education in the fields of nutrition, public speaking, raw food, cooking and vegetarianism, but decades of experience and practical application. You will enjoy every minute of Nancy's presentation and leave with the light of her passion for healthy living." -Sheila Fitzgerald
"Nancy's passion comes through when she speaks. She is interesting, knowledgeable and inspiring. You can't help but be drawn in." – Brian Roberts, CCht.
"Nancy's presentation was enjoyable and informative! Her jokes that were thrown in were fun and kept it from being too dry!" – J. Waisting
"I loved Nancy's deep knowledge for whole nutrition. She has a positive approach to bringing this type of nutrition into your life. I 100% believe in food not supplementation. This presentation can enlighten a lot of people."- Janett Browning
"It was very informative and immediately applicable to ourselves and our patients."– Troy Barnes
"It was great, informative, and enjoyable There are so many misconceptions about nutrition, it is good to get the correct information for our own health and for our patients."-Adam Rogers
"Her presentation was great and incredibly informative. Learning about the properties of each type of food was incredible information that I plan on using for myself and my practice." – Christopher Hovenden
"Nancy was a delightful woman with an informative, concise presentation. Nancy was good, interesting and not only for was her talk good for people with diabetes, but for everyone. Nancy is very knowledgeable and shared things with us that I had no idea about. I absolutely learned some new things from Nancy! I am going to incorporate more seeds into my diet. I would love to hear another presentation from her. It is always nice to hear an expert in the field. " -Adelina Flores
"She was great! I enjoyed it! I learned so much new information that was helpful; especially about iodine. I am so glad I was able to hear her talk!"
-Mimi Johnson
"I loved Nancy's presentation! Nancy had great information!
I loved learning about chia seeds and iodine. I am so happy I attended her talk!"
-Amanda Griffin
"I enjoyed Nancy's presentation so much! I enjoyed all the information and especially the information on Omega 3's. My favorite part was learning about soaking nuts and avoiding certain liquids and when. I learned new things and am so glad I attended her talk."
-Nick Quiralt
"Nancy 's talk was full of practical suggestions that are easy to implement. It was enjoyable and engaging. I especially like the part about enzymes and sweeteners. I wish the talk had been a little longer, so I could get a little more information about specifics."
Dawn Fowle
"Nancy's speech was FANTASTIC! It was informative, enjoyable and and helpful. I learned so much new information on sugar, salt and stevia. She emphasizes having a life that is balanced. I absolutely recommend her as a speaker. "
– Dean Babloff
"Nancy's presentation was GREAT! Her information was absolutely pakced with great information and it was enjoyable and informative. I highly recommend her as a speaker."
-Bless Vought
"Nancy' s talks are full of great information. I definitely would go see her talk again. Her talks are enjoyable and relaxed. I loved all of it."
– Cindy Berry
"Nancy is Great. She is real and authentic. I 've read many, many books on nutrition and raw foods. I feel she covers all aspects extremely well. I would highly recommend her to speak at other organizations. I learned all about sweeteners and alkalizing. I am so glad she spoke to our class today."
– Jarrad Martin
"It was a delight to hear you speak today.I was captivated as I listened to Nancy Addison share her knowledge and passion. With every word, smile and look, she made new information exciting and that which I already knew have deeper meaning. Nancy is truly a treasure to those who open themselves to the gift she brings to the world." -Mega R. Mease EnergyDiagnostic/MedicalIntuitive Founder -Center for Advanced Energy Therapeutics
"Nancy, I enjoyed meeting you and listening to your presentation at WOVI today and so loved learning that you do wildlife rehab. I loved that you were so warm and welcoming too! I know Tucson will welcome you back with open arms when you return. Blessings, Andra." -Andra S. Ewton
"We had so much fun!! You really have a gift for educating. I expected you would inspire the girls, but you were amazingly above my expectations. Thank-you!"
"Thanks so much for your amazing knowledge and enthusiasm for wild animal rescue and environmental harmony. I view it as a blessing you have entered my life and I know the girls were so enthusiastic about all that you do- One even said, 'I want to be like her when I grow up!' The integrity of who you are made a big impact on them. Thanks for your time and your heartfelt story." – Girl Scout Troop 595 Leader- Elizabeth Naylor