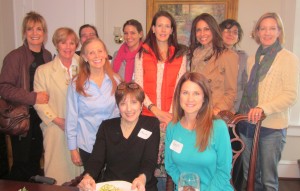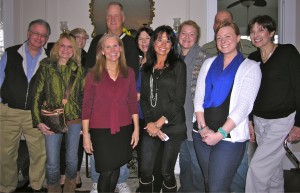 Get Control Of Your Health
 Rejuvenation Class!
Reverse Disease & Create A Healthy Lifestyle!
Feel Better In Your Body, Mind and Spirit!

Start off the Spring with better health and well-being!
This nutrition and lifestyle class is packed with strategies for gaining your health back
 and staying healthy.
Make it a lifestyle that can help you achieve your goals, heal your body and make this a lifestyle that you can maintain for the rest of your life!
In this class, you will learn how to:
Learn ways to reverse disease

Simple strategies that create a lifestyle of glorious health!

Boost your immune system and have more energy!

Learn what can boost your mood, lift your spirits and your libido!

How to pick the best fats, sugars and carbohydrates for you and your family!

Bring out the radiant beauty in you from the inside out!

Listen, learn, and take control of your health!
You deserve to have radiant health  from the inside out!
In this class, you will be given a personally signed copy of Nancy 's award winning/best selling book: Second Edition of How To Be A Healthy Vegetarian with recipes, detoxification guidelines and cutting edge information you won't find anywhere else! It is the vegetarian diet that reverses heart disease, diabetes, etc. It's a $30.00 value.

Even Kaiser Permanente, the largest managed healthcare organization in the United States, has published a remarkable nutritional update for physicians.
Kaiser is now telling doctors that healthy eating may best be achieved with a plant-based diet, defined as a regimen that "encourages whole, plant-based foods and discourages meats, chicken, fish, dairy as well as all refined and processed junk."
"Research shows that plant-based diets are cost-effective, low-risk interventions that may lower body mass index, blood pressure, HbA1C, and cholesterol levels."
"They may also reduce the number of medications needed to treat chronic diseases and lower ischemic heart disease mortality rates. Physicians should consider recommending a plant-based diet to all their patients, especially those with high blood pressure, diabetes, cardiovascular disease, cancer or obesity."
Nancy specializes in the plant-based diet. Having studied the vegetarian diet for over 28 years. Nancy's information can help you get off those unwanted pounds that just won't seem to go away or gain weight, if you struggle with being too thin. It's all about becoming the healthiest you can be and finding that balance.

If you bring a friend or relative, you will receive an extra free book of Nancy's and 2 DVD's of  Nancy's cooking demonstrations. The book will be personally signed. A $60.00 value.

Where will  you be in 6 months, if you haven't made  any changes?
Health is your most valuable asset.
!
When: March 3, 2018
Saturday, March 3, 2018 from [10:30] AM to [3:30] PM,
with lunch provided.
Limited Space
Registration closes February 27, 2018 at 7 PM.
Place: Nancy's home in Uptown in Dallas, TX.
(Address,  directions and details sent upon registration.)
It's a information-packed class.  Give yourself the gift of started today on your new healthy lifestyle! 
With this class, discover the nutritional secrets that will allow you to make the smartest choices for you
and your family every time!
It costs over $1200 to spend 4 hours talking about health with Nancy.
This class is a $700.00 savings!
Act now, limited seating.
Isn't it time  you let your light shine!
Refer A Friend And Receive $150 off your price!
Contact Nancy: 214-202-9243, if you have any questions.
_________________________
What are people saying about Nancy's conferences and seminars?
Kay Smith
Get Healthy, Detox And Lose Weight On Our Rejuvenation Retreat!
Contact Us For Creating Personalized Group Trips
(4 to 5 people that can share 2 large rooms.
Each room has a private bath and balcony)
for one or two week retreats.

With
Nancy Addison and Charlotte Ammerman
A magical retreat to serenity, where you can lose weight, detox and get control of your health!

Rejuvenation Retreats on Nicaragua's Emerald Coast are specifically designed to invite educated, passionate, driven people, out of their day to day hectic routines, and into a raw, natural environment that exudes authenticity. Nancy Addison, a  world renowned nutrition & health counselor, #1 best-selling & award-winning author, movie star, radio show host and international speaker and Charlotte Ammerman a Creative Strategic Director for International business and eco luxury developments join forces to provide a break-through life-style experience combining Nancy's award winning nutritive initiatives and Charlotte's dynamic cognitive alignment practices. This one-of-a-kind retreat offers everything from yoga, spa services, ocean sports, interactive forums, and many other adventures including cultural, natural, and healthy culinary delights in an flawless effort to help guests achieve a renewed sense of well being.
The journey to rejuvenation begins with a short flight to Managua. Guests are personally guided to Granada, the oldest colonial city in the Americas. It's old world charm is alive with modern chefs cooking up culinary delights, and the streets filled with folk lore dancing and colourful Nicaraguan displays. You will find yourselves immersed in new culture, color and healthy cuisine on a magical adventure in the oldest Colonial city in Central Americas, sleeping with a new sense of wonder in an authentic boutique hotel your first night's stay.
In the morning, you will enjoy many delights touring the town, visiting historic sights, riding in horse drawn carriages, having an authentic Nicaraguan lunch, taking a bit of time to shop and enjoying the special atmosphere in this colourful and historic area.  As we head to the Pacific side of Nicaragua, we will stop to see amazing scenery, visit local markets and be filled with bliss as we travel along a peaceful "back in time"  style journey to the Emerald Coast.
The adventure of weaving through a country side filled with volcanoes, sugar cane fields and a people steeped deep into a forgotten era is unforgettable. Navigating our way past the 2nd largest lake in the Americas on what was once the path of an ancient people searching for wisdom from the only island holding 2 volcanoes in the world, Omtepe.
Personal Small Groups On This Adventure –
Upon arrival at 7 NICARAGUA,  an exclusive, private Retreat Estate perched on the high cliffs of the Emerald Pacific Coast, at the top of Redonda Bay, Tola, Nicaragua you will be at home, and,with a view that always creates the "wow." This gentle and vibrant place is a true and authentic environment of wonder and presence that is unrivalled.  Monkeys, beautiful birds and even white flying squirrels welcome you to retreat and to experience the majesty of Nicaragua in its raw and tropical glory.
Every taste and sight will inspire and amaze as new, fresh fruits & vegetables and the wonders of nature soothe your soul.  While at 7 Nicaragua, the decompression and rejuvenation journey ensues with a jungle luxury that connects you to your very core. Let this be the day that you give yourself a truly amazing adventure! This retreat is epic, life changing and Nancy, Charlotte and our full staff is at your service to pamper and soothe you as you rejuvenate and realign with your highest self.
Please join us in creating just the break and the break- though you deserve. We promise you will be delighted and leave with new found energy and joy.  Please sign up now for your 2017 rejuvenation retreat by contacting Nancy or someone on her team at 214-202-9243.
7 NICARAGUA, soaring above Aqua resort.com and just 4 minutes from Mukul resort.com , is a landscape of breathtaking fauna and flora teaming with wondrous wildlife. Here, you will be home for your getaway. Stepping out to the pool and decks, you are filled with an renewed sense of peace and relaxation as you are swept away by the dramatic views high above the Pacific Ocean.
Your days will be framed in a world set above 4 spectacular bays where the beauty of each setting sun is rivaled by the rising of a new moon. You will delight in the integrated teachings and methods of creative growth and alignment strategies offered by Charlotte. Yoga classes, interactive health, energy, meditation and nutrition instruction with health expert, Nancy Addison will be life changing.  
You will receive a "certificate in basic intensive for healthful cuisine preparation" when you come and attend Nancy's food preparation classes on the retreat and (requirement) read Nancy's book: Second Edition of "How To Be A Healthy Vegetarian."


Your journey includes:
Yoga and nutrition classes.

Hotel stay in beautiful Granada.

Beautiful room and bath at 7 Nicaragua.

All meals at the private retreat center.

Airport transfers as well as transportation during your visit.
Cost is $3, 338.00 per  person (single occupancy).

Double occupancy is $2, 498 each.
Contact Us For Creating Personalized Group (4 to 5 people that can share 2 rooms, each with a private bath and balcony.)
We Can Arrange Dates That Will Work For Your Group.

Contact us if you want to put together a group trip for your friends/family!
Optional activities not included in price:
Boating, fishing, golf, world class surfing, spa treatments,  massages, ATV's, surfing the world renowned waves of Tola, spa or meals at Aqua Resort Spa or Mukul Spa.
Trip does not include airfare to Managua (MGA) or alcoholic beverages.
Contact Nancy for more information Nancy.g.addison@gmail.com

Charlotte and Nancy
* BONUS: Healing Food Basic Intensive Classes – You will receive a Certificate in Basic Intensive Nancy Addison's Program Of "Healthy Life Cuisine" when you've read one of Nancy's books:  Second Edition – "How To Be A Healthy Vegetarian," "Diabetes And Your Diet,"   " Lose Weight, Get Healthy And Never Be On A Diet Again!" and attend Nancy's food preparation classes on the retreat.
1. The first Nicaraguan retreat visit is level one.
2. Second trip on the retreat in Nicaragua is level two.

3. The third trip on the retreat in Nicaragua taking Nancy's cuisine classes  is level three.
Note: If you receive level two, You will gain the level of instructor and you will be able to teach level one of Nancy's program to people who wish to learn.
If you receive level three, you will become Certified in Nancy Addison's Program Of "Healthy Life Cuisine " as a Teacher.

With this certification you will be able to teach level one & two of Nancy's program to people who wish to learn how to eat healthier and rejuvenate their body in this delicious healthy way!
Testimony
Click here to hear Amber's retreat review.
Click here to hear Mark's retreat review.
Click here to hear Mary's retreat review!
Click here to hear Debbie's retreat review!

What a fabulous week!
It was a "Trip of a life time!"
Being with Nancy Addison on one her Nutritional Retreats in Nicaragua was a blessing for me. She is a terrific teacher and food expert! Actually "mind/body" wellness would better describe the week.

Nicaragua and the Emerald Coast were so magical! Not only did we have fabulous food and a wonderful time we all were blessed to have two spectacular rainbows. In the evening the stars were spectacular. We saw the Milky Way. I have not seen that in over 20 years!
Also, the wild life in the forest was a treat! We saw monkeys, turtles, fish, crabs, white squirrels, eagles, many beautiful birds and donkeys and cattle crossing the roads right in front of us. The nature in Nicaragua was beautiful!
Nancy is truly amazing. She has the patience and experience to listen and to teach people how to eat a healthier and balanced diet! Teaching our group how to eat healthy with fresh and organic foods and showing our group how to prepare and make healthy meals! Everyone has health and diet issues and she was able to balance those needs specifically to each person on the retreat.
Nancy has written wonderful books with the recipes included to help people with all sorts of diet needs. Having to plug back into the real world and the time restrictions we all have – Nancy showed us how to balance our diets and to be more meditative.
I would highly recommend going on one of Nancy's retreats, reading any of her 5 books, or contact her for improving ones healthy and diet!
With Love,
Mary Jo Rausch
"This was the most amazing trip!!!
Nancy's classes were fantastic! The food was delicious!
The wildlife was remarkable and abundant.
The night time sky – with the stars was absolutely incredible.
Nancy and Charlotte were fantastic tour guides!
I had the most incredibly great time on this trip."
     – Willard Campbell
"I loved this trip! I learned so much from being with Nancy the whole week. That was a fantastic opportunity.
Nancy's classes were fun, educational and delicious!

It was relaxing and fun all at the same time. It was a fun mix of  sight-seeing, learning great health and nutrition information and enjoying the exotic flora and fauna of Nicaragua.
As a bonus, I lost seven pounds during the week!
I loved this trip and highly recommend it to anyone who wants to have fun, see the world and learn new things."
  – Jill Jackson